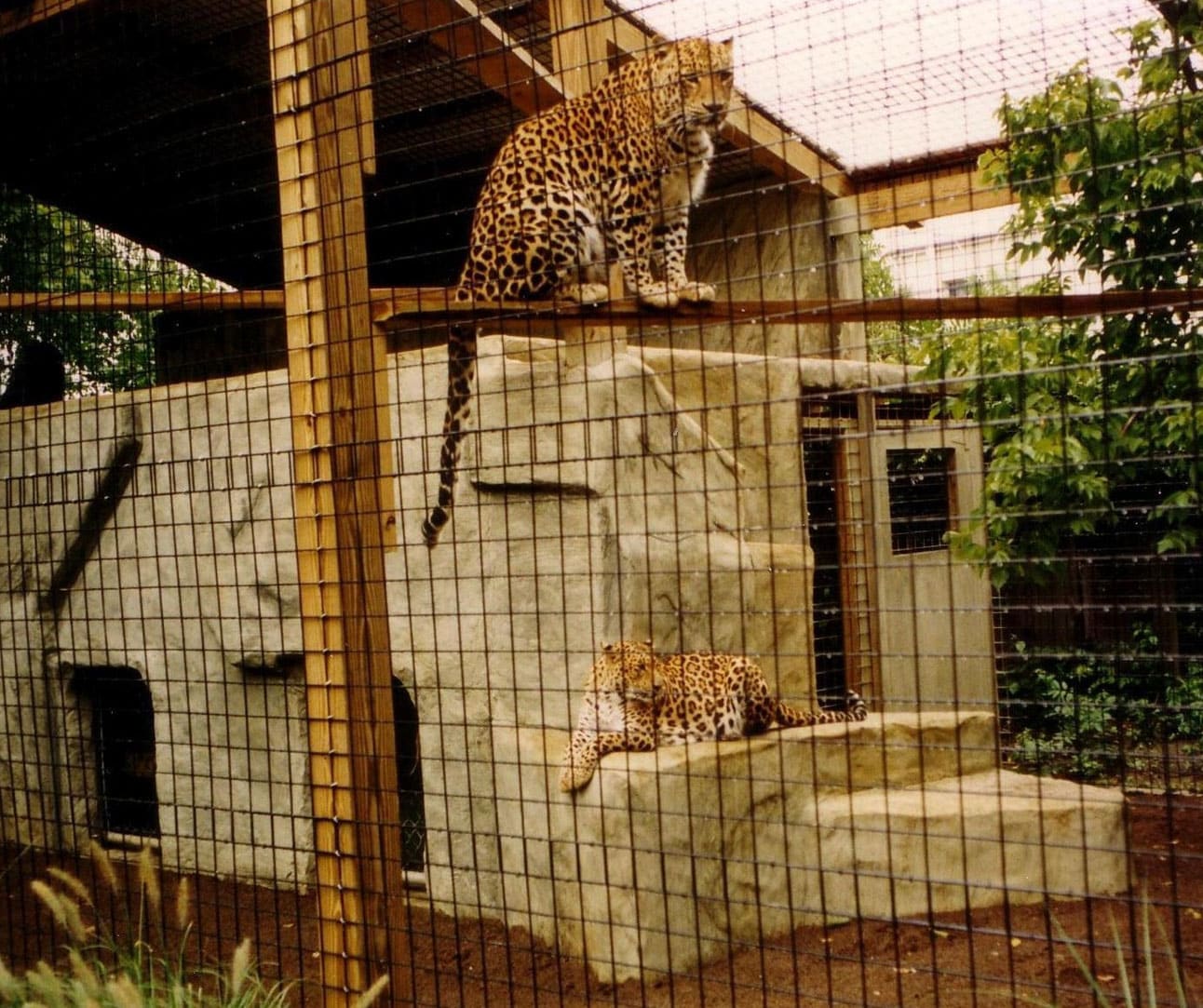 Aviaries, Cages, Gamebird Pens, Kennels, and Poultry House Mesh
Benefits – No snagging, easy maintenance, rust resistant, Predator Control
Sizes – 1/4″ x 1/4″ to 4″ x 4″ mesh, and gauge from 23 to 12 1/2
Coating – PVC Coated, Galvanized, Stainless Steel
Commercial Zoological Applications
Shepherd offers galvanized mesh, PVC coated mesh and stainless steel mesh for zoo use. Meshes are suitable for flight enclosures, large animal exhibits, general fence use and more.
Kennels, Cages & Enclosures
Shepherd coated cage wire is the first choice of kennels for fencing, cage construction and flooring. With Shepherd vinyl coated cage mesh, animals always have a dry, sanitary and quieter environment. Portable pens from Shepherd Wire are an easy, humane way to provide a controlled and comfortable environment for pets at home or away. Shepherd's exclusive fuse-bonded PVC coating hoses clean for the most sanitary conditions possible. Shepherd mesh is also an effective means of nuisance animal control.
Aviaries
Dimensionally consistent, smooth, corrosion resistant Shepherd Wire Mesh is a key element in building quality aviaries. The mesh offers superior protection against predators ensuring safe haven for birds in flight and at rest. Aviaries are meant to allow us to enjoy pet birds in as natural an environment as possible, so it's important that Shepherd Wire Mesh is unobtrusive to the human eye.
Commercial Poultry Operations
Breeder Floor
Available in 14 gauge 1″ x 1″ for chicken flooring and 12 gauge 1″ x 1″ mesh for heavier birds. A roll of Shepherd Breeder Floor Wire four feet wide, 100 feet long, replaces 400 square feet of wooden flooring and is less expensive and easier to install. Properly supported at 18″-20″ intervals, Shepherd Breeder Floor Wire will support a man's weight. Unlike wood and plastic, Shepherd Breeder Floor does not rot or become brittle; Breeder Floor poultry mesh provides years of trouble free service.
Shepherd Side Screen
This PVC-coated 1″ hexagonal twist poultry wire mesh (often called chicken wire) is available in 150′ rolls of different widths. This steel poultry mesh provides effective protection against predators that can easily tear or gnaw through ordinary plastic netting.